Add n 2 (X) @ The Venue, Edinburgh 24th October 1996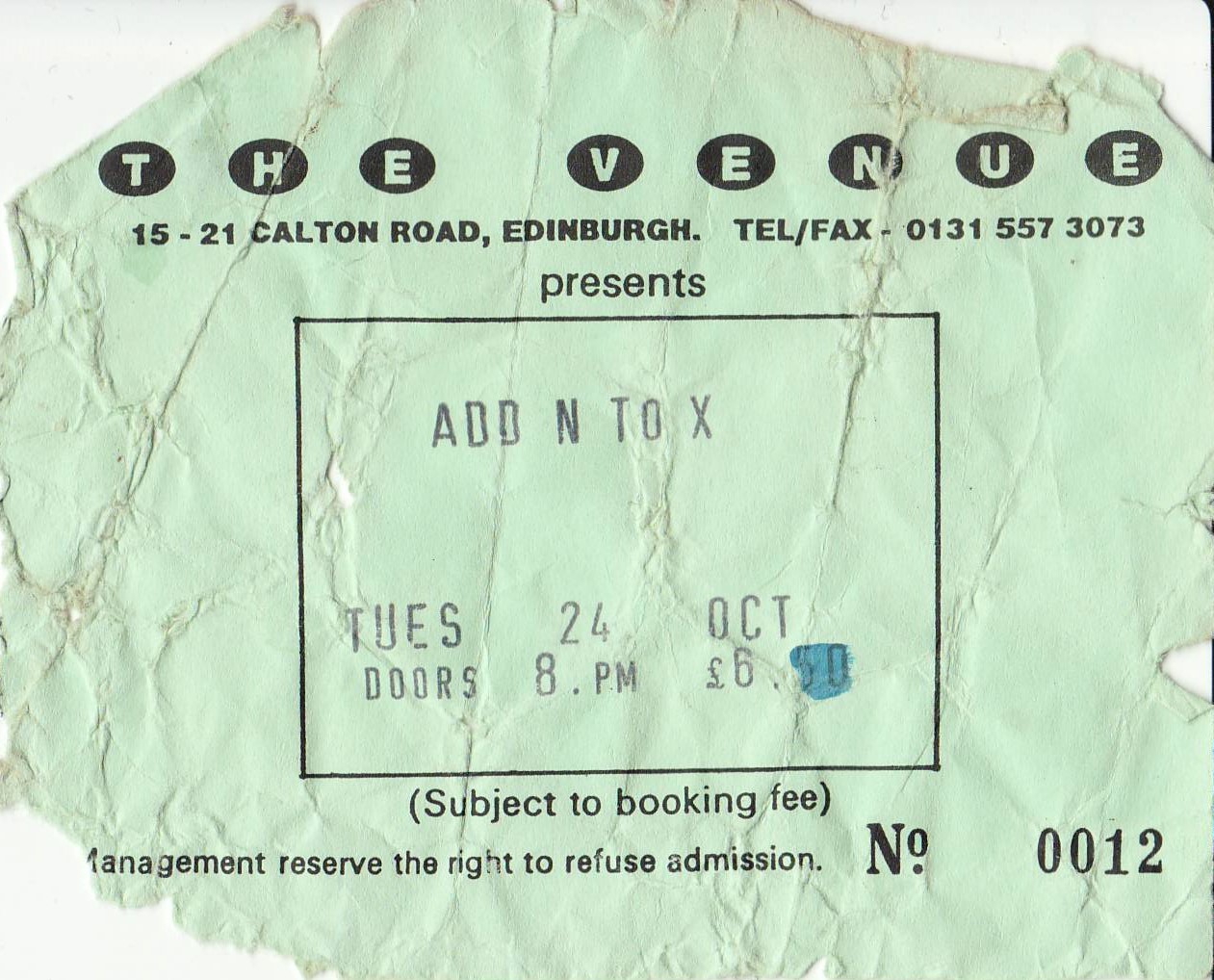 Could this be the most crumpled ticket in my collection? The Venue was a great venue which unfortunately got knocked down to buld some hotel.

Add n 2 X are such a unique band: electro clash meets retro futurist electronica. I'm pretty sure Andy Ramsey from Stereolab & The High Llamas was on drums at this show.
addntox.com